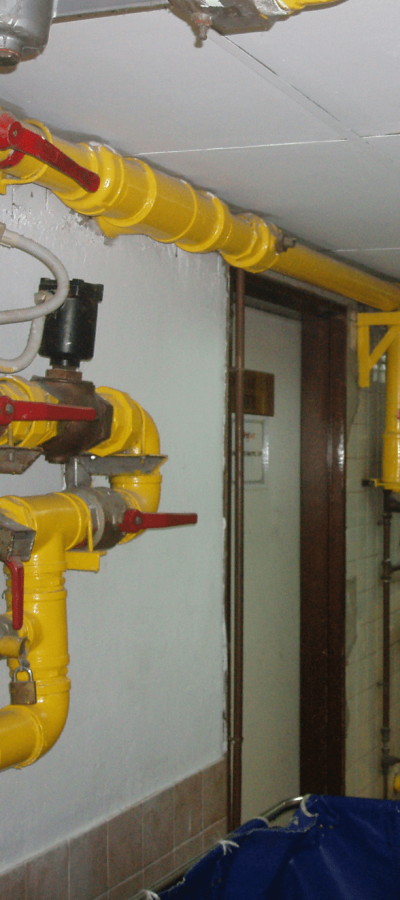 Gas Pipe Installation Works
We pride ourselves in the installation of high quality gas pipes for any and all new design & build projects. Safety is always our priority for our clients as well as our employees. A safe environment from start to end, and even after the pipe fixture have been established, we'll always be available to inspect and ensure the gas pipe installation is safe for use wherever you need us to island-wide Singapore.
We provide fast and accurate consultations on the layout and placement of the gas pipe installation either on-site, over the phone or via e-mail.
Our team is highly competent in carrying out the:
Installation of gas pipes according to the layout discussed;

Swift and efficient alteration or extension of existing gas pipe installation layouts;

Connection of gas appliances for restaurants, F&B outlets, hotels, factories and commercial kitchens;

Inspection and testing of the installation to ensure that it has been installed without issues and is safe for use.
For more information you can contact us Here
or
Ask for a quote on the installation you have in mind Here.
Gas Pipe Repair Works
The installation of Gas pipes is only the first step. After extended use, the pipe fixture's parts will eventually slowly get worn down, break and tear.
Especially with gas pipes, being worn down or breaking would lead to gas leaks which are dangerous safety risks. Which is why we would recommend engaging to repair any and all issues that have been identified when your premise had been inspected previously. If you do suspect a gas leak in your premise, please follow the gas safety guidelines we have provided and call for a repair service ASAP.
Our company provides a variety of repair services (listed below) island-wide in Singapore that you may require.
Our Technicians are highly competent at:
Repairing Leaking gas pipe joints;

Repairing faulty Gas meter ball valves;

Replacing gas pipe flexible hoses.
Don't see the service you require? Enquire about our other services Here
or
Ask for a quotation on our services by filling this Form.