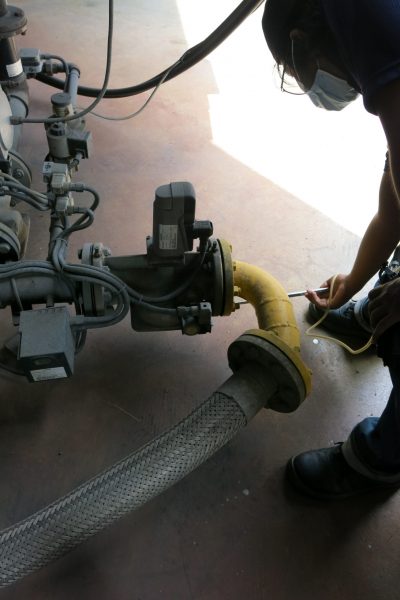 Natural Gas inspection and Soundness test
A Gas Inspection is made mandatory by the Energy Market Authority (EMA) on gas pipes on premises on an annual basis, while a Soundness Test is made mandatory every 3 years in Singapore. This is to ensure the safe use of gas on your premises. This is no different for Natural Gas pipes.
If you have received such a letter from the SP Group then you are required to engage a Licensed Gas Service Worker (LGSW), such as ourselves, to inspect the gas pipes on your premise(s) and issue a Certificate of Fitness to certify that your premise's natural gas pipes are fit for use.
We at Nebula Engineering are a team of gas leak detection specialists that are highly competent in conducting soundness tests and Gas pipe inspections on natural gas pipeline systems island-wide in Singapore to ensure its continued peak efficiency and safety.
Our gas detectors used are in compliance with the authority regulations and standards. They are regularly calibrated to ensure optimal functionality and efficiency.
Our technicians will be dispatched to:
Inspect the natural gas pipes to detect gas leaks and/or gas pipe corrosion;

or Conduct a Soundness Test at a suitable testing point;

Report back on the results of their inspection or Test;

Advise you on what you can do in the case any issues are found;

Issue you a Certificate of Fitness to certify that the gas pipes are "fit and safe for use";

Submit the completed Certificate of Fitness to the appropriate authorities on your behalf.
For more information you can contact us Here
or
Ask for a quote on getting an inspection or soundness test Here